Who is Zarpou?
Zarpou is a startup of express delivery that connects restaurants and companies with the delivery man.
The tagline is: "Control your runs". Because the target public are delivery men and restaurants, and both could and want to regulate the number of realized delivery. Zarpou improves flux and it is a tool of manager to two end tips.
In this project by startup Zarpou I was able to apply Design Thinking. Seeing problems and solutions as an ongoing conversation.
By putting users at the center of the business, we were able to offer more useful, usablev and desirable solutions. We elevate the delivery profession and redefine the industry. But most importantly, we've earned the trust, respect, and business continuity of the people we serve: delivery men and restaurants alike.
Zarpou - Delivery OnDemand
Launch: 2018.
Londrina-PR, Brazil.
I participated with a multidisciplinary team, where I was responsible for the development of naming, visual identity, define target audience (users), the voice of the brand, brand manifest, logo, icons, advertising language, website, email marketing, institutional materials, video editing with After Effects for social media, investments decks, and screens for the App.
Who is the target audience (users)?
I made a research, where detected de profile of our delivery man that we call of Zapers. Zapers is an Urban Delivery Man, who already has his motorcycle and does it as his source of income. About 70% of them are in stable relationships and 60% already have at least one child. They live in outlying neighborhoods of town, and they already have another principal activity with a source of income. Therefore they have their targets to be achieved, bills to be paid.
In another hand, we have the restaurant manager. This manager sells your products (food, drink, and dessert) and needs his products to be faster delivered out. Without worrying about the delivery schedule, whether someone will be missing or not.
The Zarpou comes to increase the number of deliveries on the week and speak what is more important: your goals. To a delivery man and the restaurant manager, with great value for both.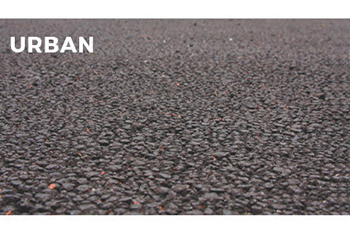 Results
Work started in January 2018, and for a solid one month, the teams worked closely together at a feverish pace, building the app, brainstorming, reviewing product requirements, and experimenting with design solutions.
By February Zarpou was ready to release a fully functioning minimum viable product, and also had a marketing site to entice new users. Zarpou is a startup that connects restaurants and businesses directly with delivery men. The company started with three beta users, and in 57 days reached about 1,000 deliveries. We overcame challenges between February to March and Zarpou grew 500% of the deliveries.
Testimonial

Dani and I have worked together in a couple startup projects. From the very beginning, it became clear to me that Dani was entering in the challenge with all her heart. She has helped me in some many ways that go much far from the boundaries a normal teammate would. Thank you, Dani!
— Marlon Pascoal Founder of Zarpou